The Ultimate Starter Bundle
Everything you need all in one package. Receive a wood fired pizza oven, perforated pizza peel, 5kg of platinum plus wood pellets and an all weather cover...
Get started today for over £100 OFF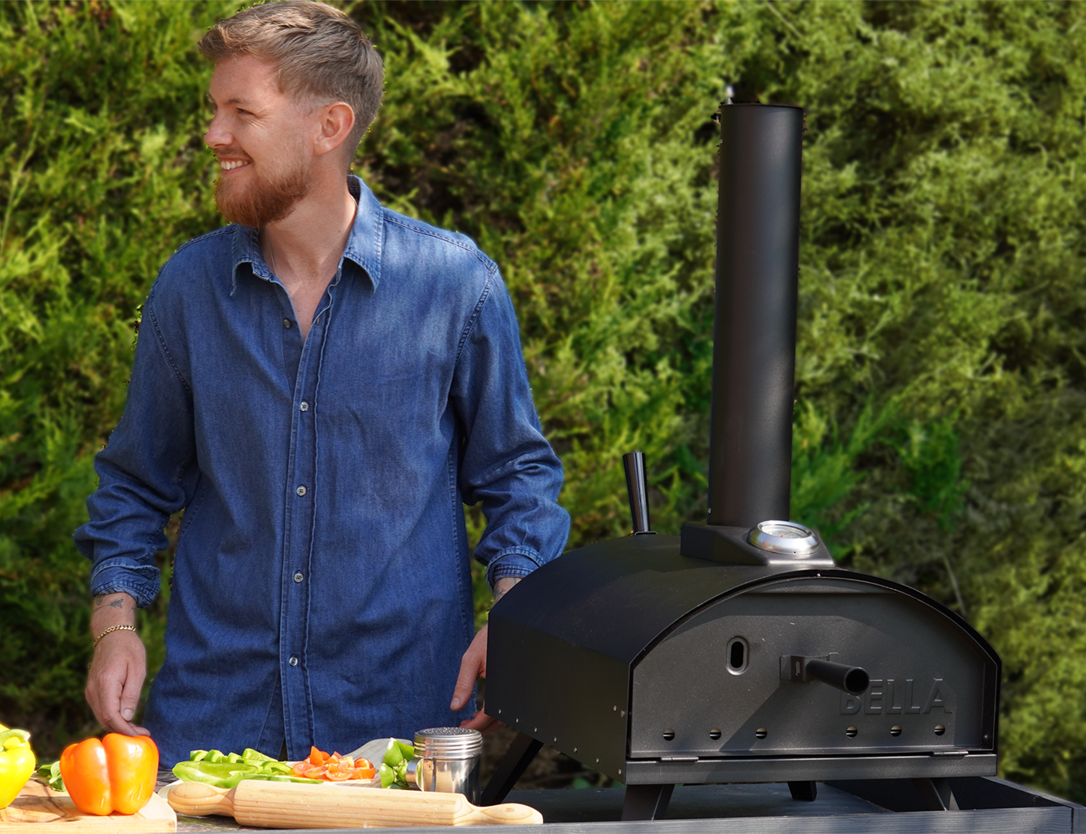 Enjoy Easy Cooking
Cook authentic wood-fired, stone-baked pizza in any outdoor space in as fast as 60 seconds.
With our simple to set up pizza ovens, making the perfect pizza is an absolute breeze.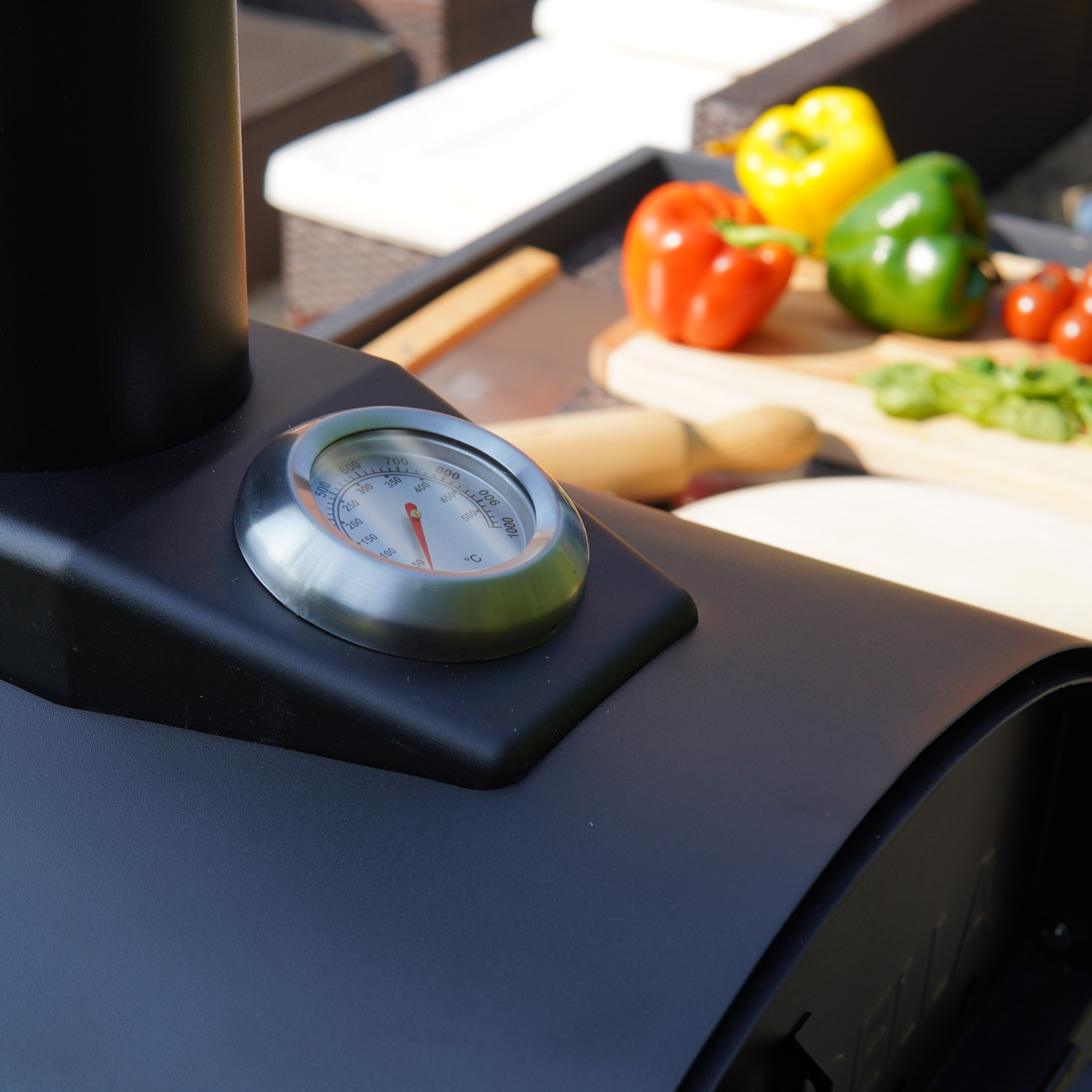 Your Favourite Pizza Everytime
The wood-fired cooking experience is like no other, creating incredible flavours that beat any conventional oven.
Your taste buds will thank you.
Why Choose The New 2.0?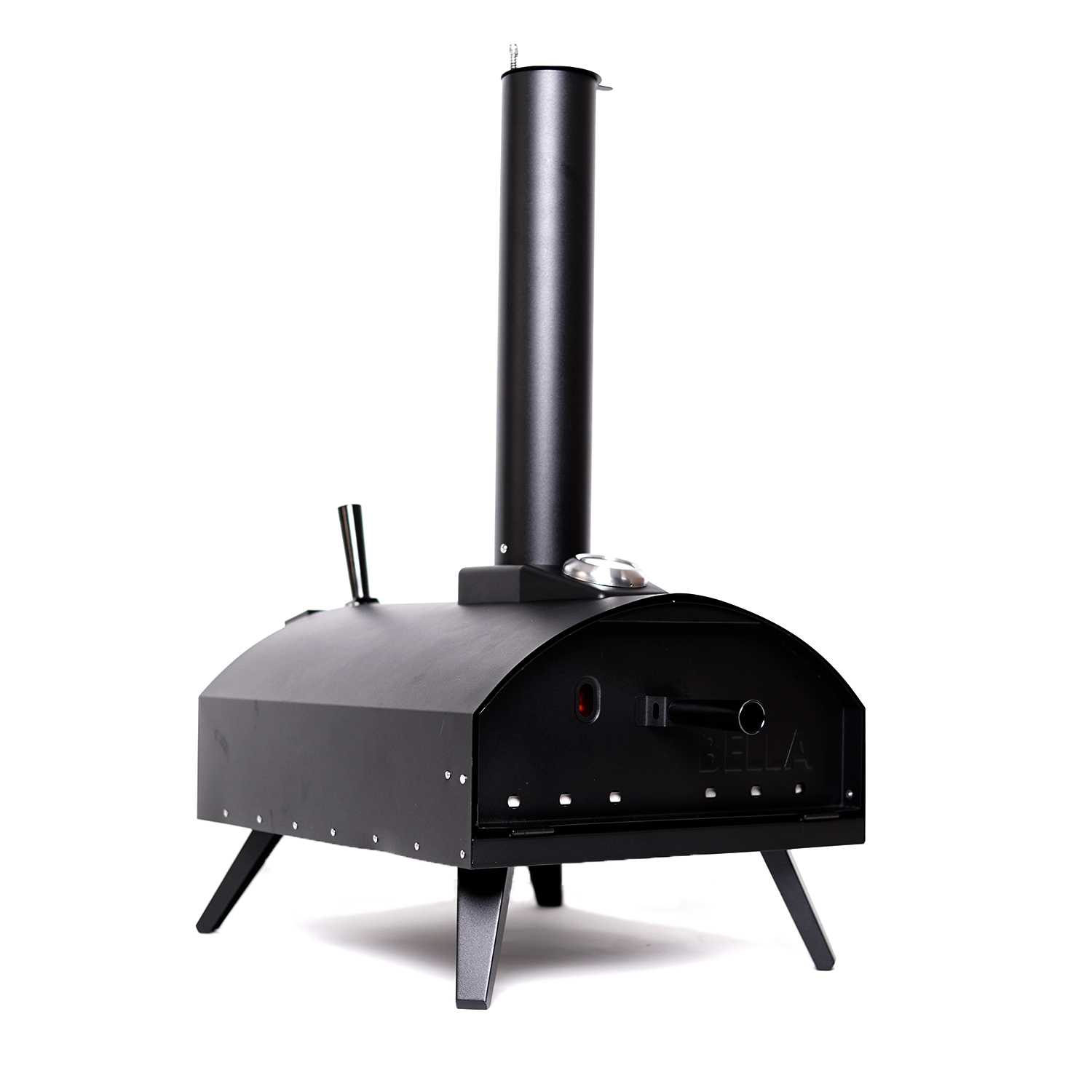 Design
A new coating upgrade to allow the oven to reach temperatures of up to 600℃
The inside of the oven is now made with a more trustworthy stainless steel.
New robust thermostat design on top of the oven for a more reliable reading.
A new clip design has been placed into the door opening, making it a lot simpler to open and close as well as improving heat retention.
Upgrade in the handle on the ash tray. A stainless steel ring has been implemented as this specific area reaches the highest of temperatures.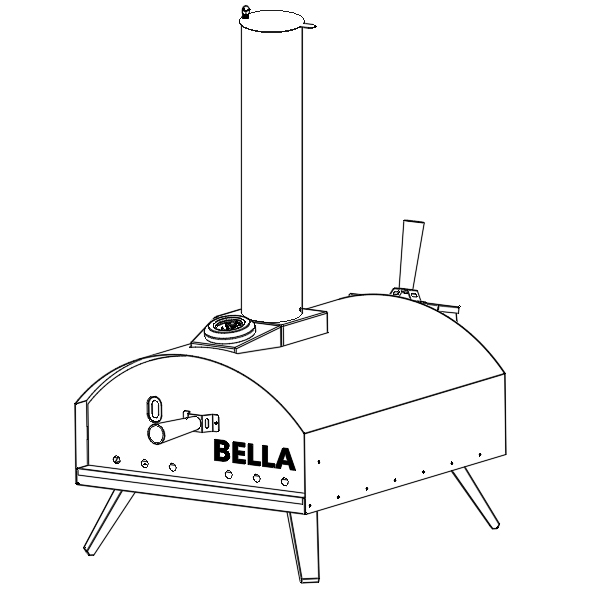 Features
Double Walled Design + New outer coating
Holds Optimum High Cooking Temperatures for Longer
Operating Temperature: 400 – 600°C
Cooking Time: 1–3 mins Depending on Fuel Source
Fuel Source Compatibility: Wood, Charcoal, Pellets
Built-in Fuel Chute
New And Improved Thermometer
Foldable legs
High grade construction for longer life
Compact & Portable
Comes with pizza stone
Temperature control
New easy open/close door design
Cooking Tips
Start by adding pellets/wood chunks along with a couple of fire starters. Keep the door closed and the chimney open whilst doing this to allow for air flow.
Continue to keep an eye on this and keep topped up for 10-15 minutes. This gets the pizza oven to temperature as well as heating the pizza stone up. This is to make sure the base of your pizza cooks well.
Once the oven reaches 350°+ you are ready to throw your first pizza in. At these high temperatures you must keep an eye on how the pizza is cooking and turn it when necessary.
Continue to top the oven up with pellets/wood chunks to keep the temperature where you need it to be.
When you reach temperatures of 500°, the pizza shouldn't take much longer than 60 seconds.
For more information email us - sales@bbq-bits.co.uk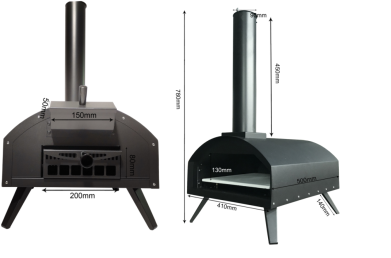 Recommended
You might want to take a closer look.
Perforated Pizza Peel
£29.99
Sold out