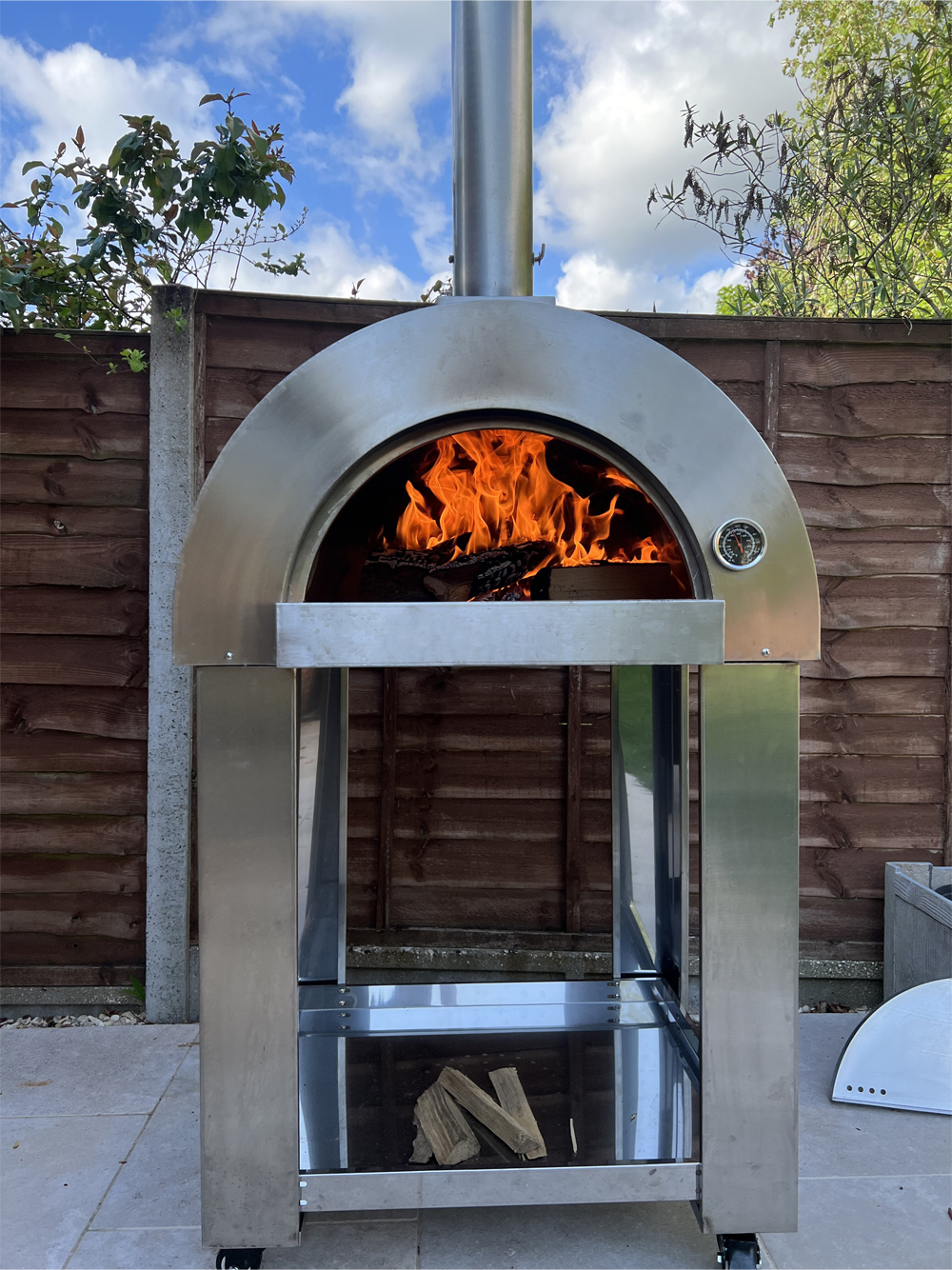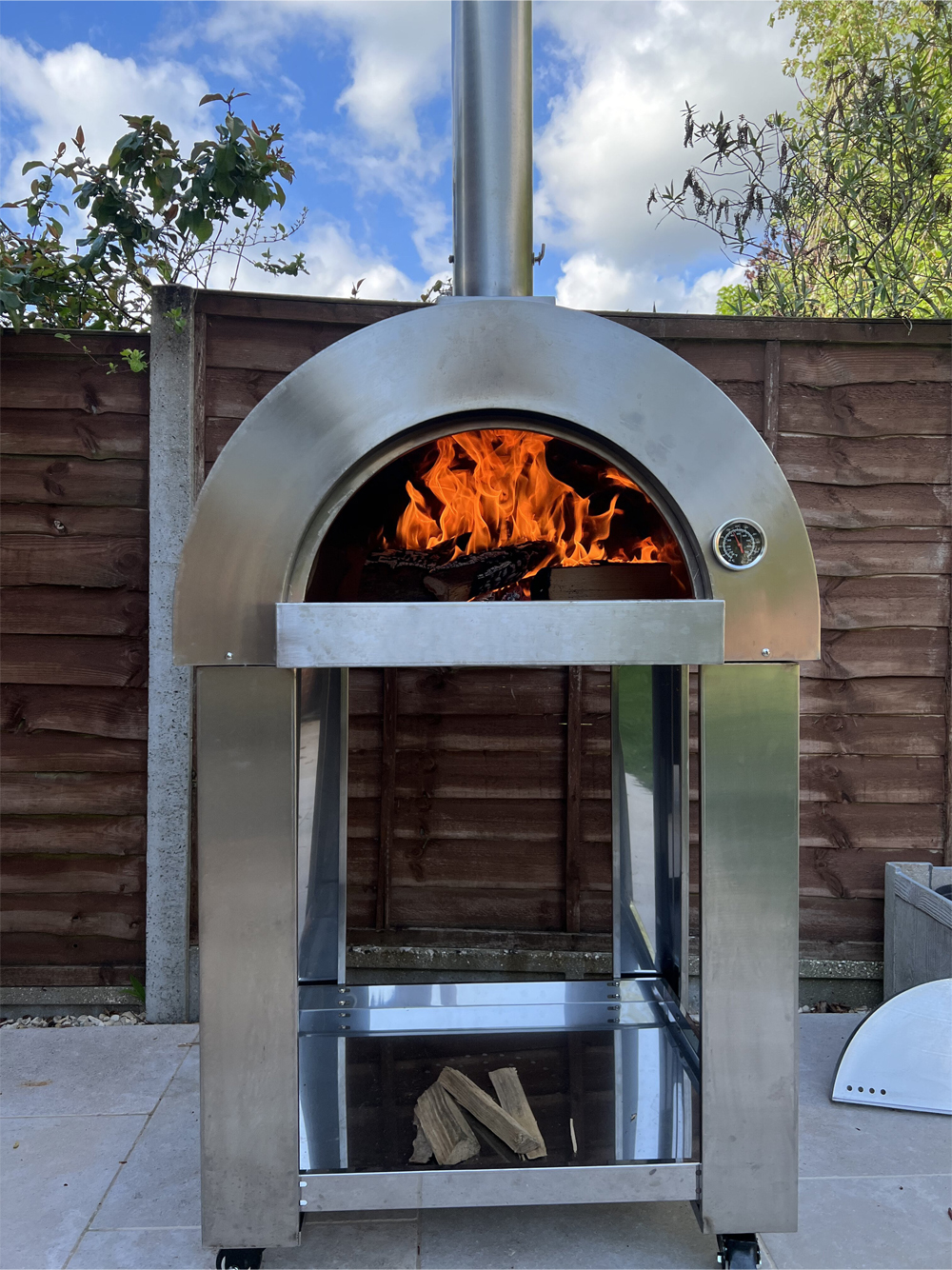 Enjoy Your Dream Garden Setup
This pizza oven will be the star of the show in your perfect outdoor kitchen.
The simple way to delicious food!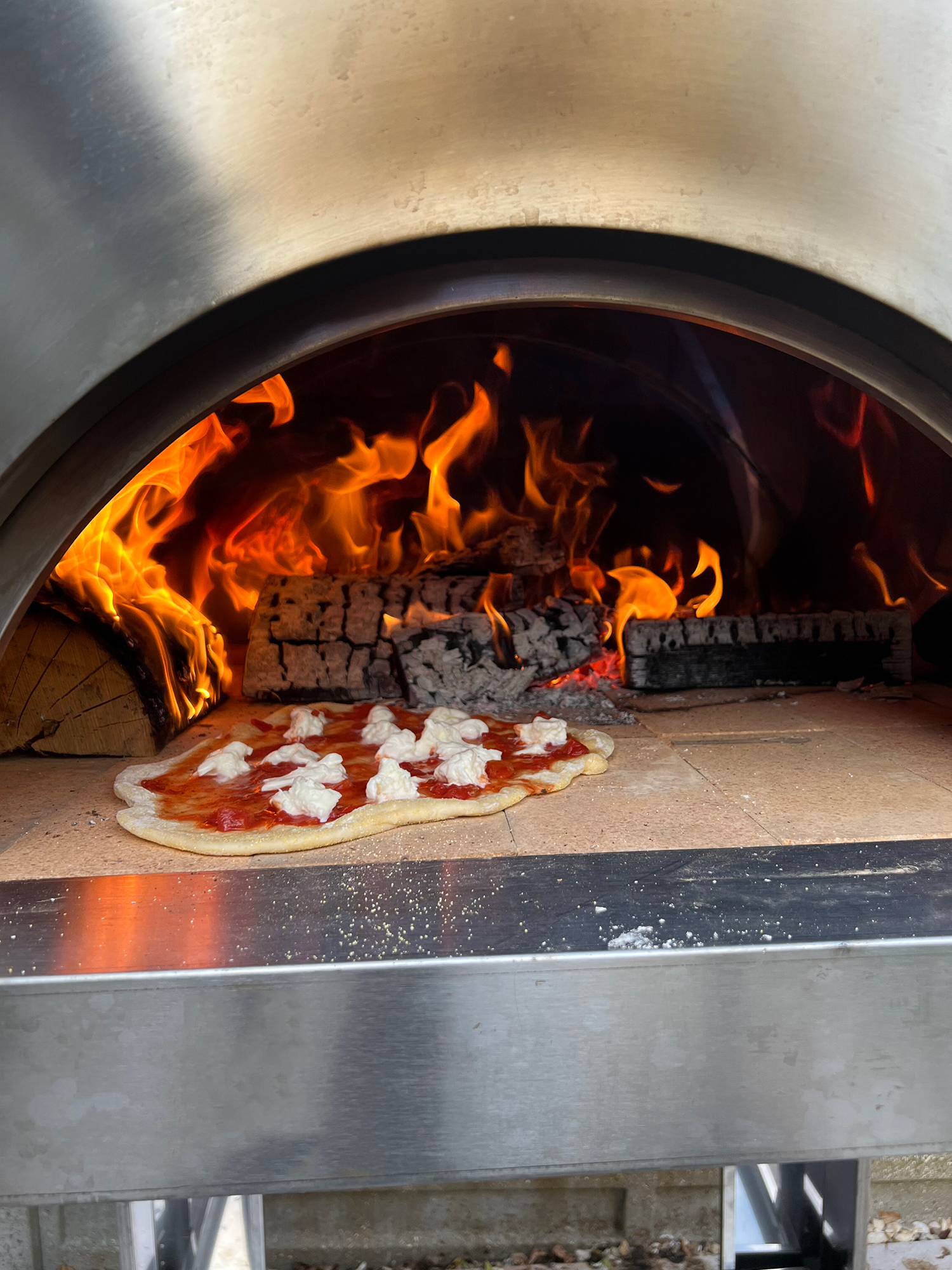 Your Favourite Pizza Everytime
Perfectly cooked pizzas whenever you want...
Cook authentic wood-fired, stone-baked pizza in any outdoor space in as fast as 60 seconds.
Technical Features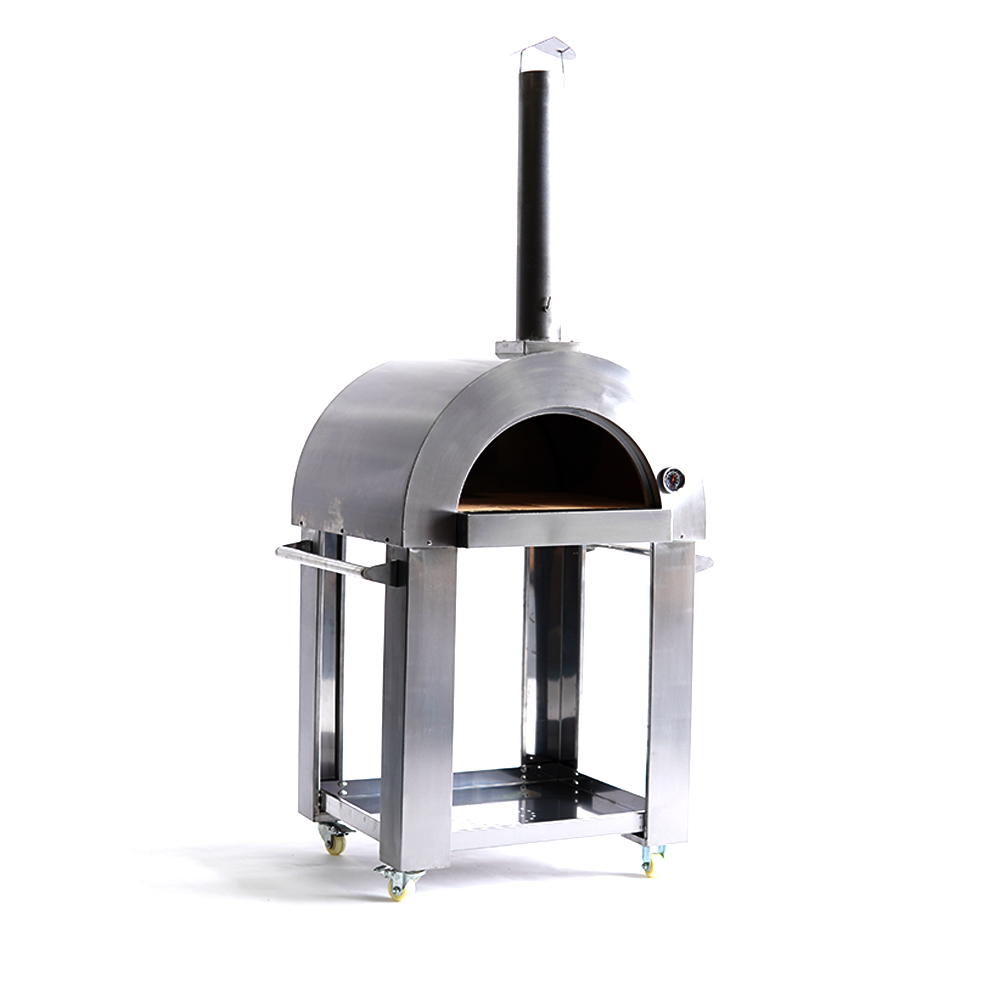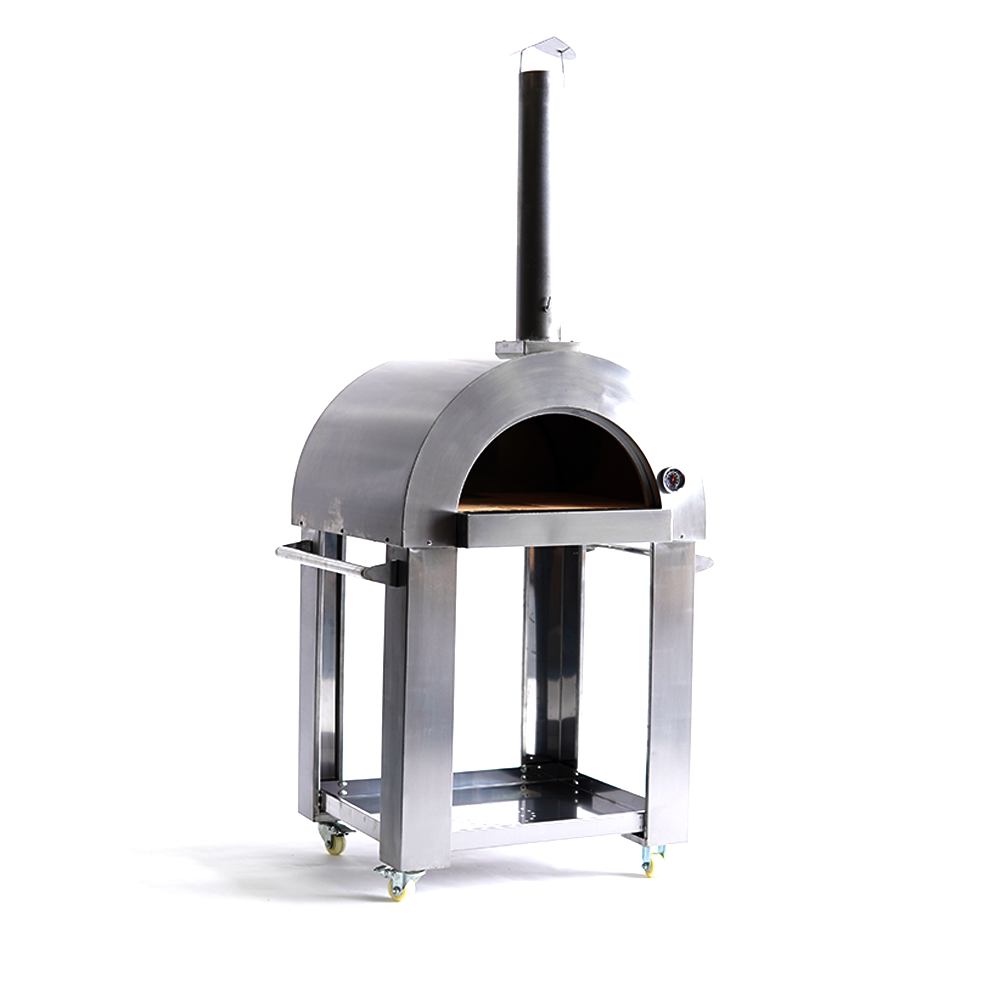 Features
Double Walled Stainless-Steel Design
Holds Optimum High Cooking Temperatures for Longer
Operating Temperature: 400 – 500°C
Cooking Time: 1–5 mins Depending on Fuel Source
Fuel Source Compatibility: Wood, Charcoal, Pellets
Built-in Ash Tray
High grade steel construction for longer life
Comes with thermalite bricks
Temperature control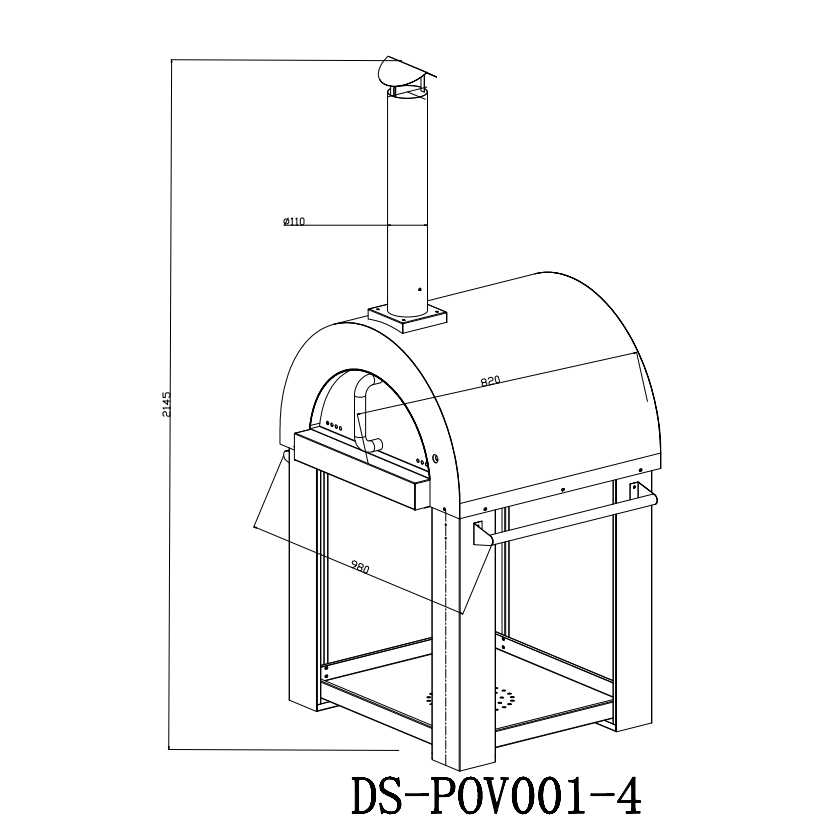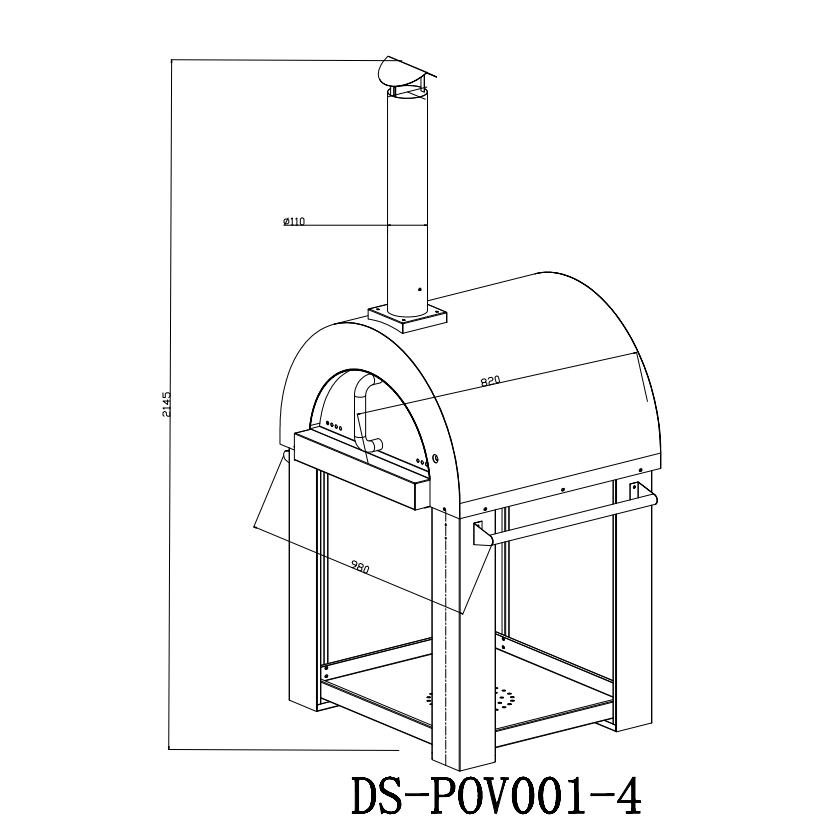 Dimensions
Oven – 82cm x 98cm x 214.5cm
Cooking Surface - 65cm x 74.6cm
Packaged – 90cm x 90cm x 70cm
Bella Massimo Cooking Tips
Start by adding wood logs/chunks along with some fire starters to the back of the oven, and light.
Continue to keep an eye on this and top up for 10-15 minutes. This gets the pizza oven to temperature as well as heating the bricks to avoid an uncooked base to your pizza.
Once the oven reaches 350°+ you are ready to throw your first pizza in. When you are at these high temperatures you must keep an eye on how the pizza is doing and give it a turn when necessary.
Continue to top up the oven with wood logs/chunks to maintain the temperature
Once you reach temperatures of 500°, the pizza shouldn't take much longer than 60 seconds.
Recommended
You might want to take a closer look.
Wood Pizza Peel
£19.99
£17.99
BUY NOW
Pizza Cutter
£19.99
BUY NOW
Long Turning Pizza Peel
£34.99
BUY NOW